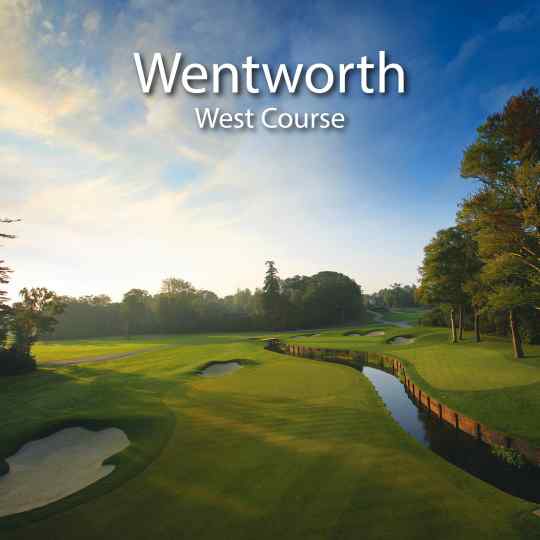 Wentworth West Course
GREEN BOOK AVAILABLE AT VENUE
Wentworth Club one of the world's finest golf and country clubs – is an oasis less than an hour from central London, with the famous castellated Clubhouse and three championship courses.
Indeed, few courses in the world can boast a tournament history on a par with Wentworth's West Course. It hosted the 1953 Ryder Cup and then in 1956 the Canada Cup, the forerunner to today's World Cup of Golf. And through its distinction of hosting two of golf's most prestigious championships – the World Matchplay between 1964 and 2007, and the PGA Championship since 1984 – both televised to a wide audience, the West Course has a place in the hearts and minds of golfers all over the world.
Chris Wood, The winner of the 2016 BMW PGA Championship used our Green Book as did a large proportion of the field that week, you can now purchase the book used by Chris here.