Jumeriah Golf Estates - Earth Course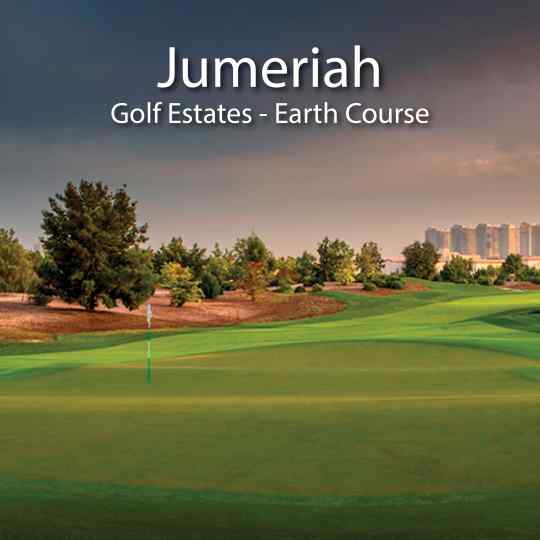 Jumeriah Golf Estates - Earth Course
Inspired by the great parkland courses of Europe and North America, Earth is home to the DP World Tour Championship, Dubai sets the scene for an incredible experience. The rolling fairways, brilliant white bunkering and deep red ochre landscape are framed by a plethora of trees and shrubs making each hole picture perfect. The abundance of nature is reflected in the many lakes throughout the experience which are home to a myriad of wildlife. The journey is concluded where the last 4 holes play alongside or over water culminating in a meandering creek running the full length of the final hole.
The Earth Course stages The European Tour's season ending DP World Tour Championship, an event which our Green Books were produced for and will ceratinly help you navigate your way around some very challenging greens!
Visit www.jumeirahgolfestates.com to find out more.